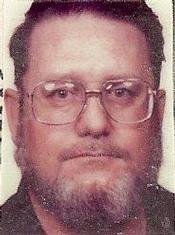 Obituary of Eddie Brown
Eddie Lee Brown, 68, of Lindsborg, passed away July 5, 2012.
He was born November 24, 1943, the son of Eddie Franklin and Margaret (Walters) Brown in Salina, KS.
Eddie loved to hunt and fish in his younger years with his cousins. He married Sondra "Sandy" Henry on July 6, 1964, in Salina, KS. He served in the US Army for 2 years after being drafted in 1966. He was stationed at Ft. Gordon in Augusta, GA, where their son David was born. He worked as a road construction supervisor for the Kansas Department of Transportation for 32 years before retiring in 1998. Eddie was a very giving person especially to his family who was his whole life.
Eddie was preceded in death by his parents, son, Eddie Brown Jr., and a brother, Darrell Brown.
He is survived by his wife, Sondra "Sandy" Brown of Lindsborg, son, David and wife Tiffany Brown of Lindsborg, sister, Joyce and husband Bob Pickard of Longmont, CO, and grandchildren, Brandon and Natalie Brown.
Visitation will be Sunday from 4-7pm with family present from 6-7pm at Christians Funeral Home, Lindsborg.
A Funeral Service will be held at 10:30 AM Monday at Trinity United Methodist Church, Lindsborg.
Memorials may be designated for Saline County Dialysis in care of Christians Funeral Home 103 N. Washington PO Box 386 Lindsborg, KS 67456.
https://christiansfuneralhome.com/tribute/details/427/Eddie-Brown/obituary.html